WHO WE ARE?
EDAS (Entrepreneurship Development and Advisory Services) is a registered company that strives to facilitate the entrepreneurial culture in Pakistan.

EDAS provides customized training and advisory services along with facilitation to ensure sophisticated skills.

EDAS's unconventional and experiential training provide skill sets that can turn big ideas into tangible outcomes.

EDAS has the sole intellectual property of the MSI Entrepreneurial Development Training Program in Pakistan.

Through this world-recognized program, it has trained more than 500 individuals in Pakistan.

EDAS has offered programs and trained people enrolled in Government College University (GCU) MS Entrepreneurship Class and National Incubation Centers of Lahore and Khyber Pakhtunkhwa.
Our Team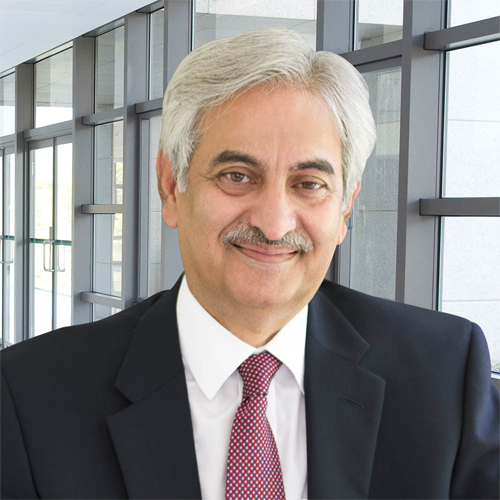 Almas Hyder
Director EDAS
Mr. Almas Hyder, CEO, SPEL Group is a renowned entrepreneur. He has setup several companies manufacturing packaging and engineering products, as well as trading companies. The companies have developed technologies for parts of auto and off road vehicles, which are finding markets both locally and in the first world.
Mr. Hyder has also served many public organizations at senior positions, including:
Senior Vice President, Lahore Chamber of Commerce & Industry;
CEO, Engineering Development Board, GoP;
Founder Chairman, Technology Upgradation and Skill Development Company;
Chairman, Steering Committee for Engineering Vision 2012;
Chairman, TQM Bureau;
First President of Quaid-e-Azam Industrial Estate Board;
Chairman, Pakistan Industrial Technical Assistance Centre.
He is on the Board of many public bodies, including
SMEDA;
Punjab Skill Development Fund (PSDF);
TEVTA, GoPunjab;
National Transmission and Dispatch Company, PIDC;
Punjab Industrial Estates Development and Management Company;
National Steering Committee on TQM & Productivity, Planning Commission of Pakistan;
Federal Export Board;
Advisory Council of the Ministry of Commerce.
He is also on the Board of a number of public academic institutions, including Academic Council of GC University, Lahore, Advanced Studies & Research Board, University of Engineering & Technology, Lahore. He is a Certified Entrepreneurship Development consultant and has conducted several programs on Entrepreneurship Development.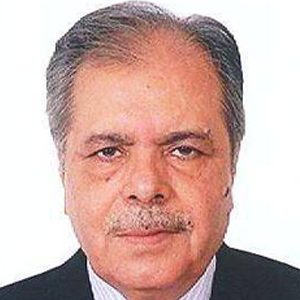 Imtiaz Khalid
Director EDAS
Mr M. Imtiaz Khalid, CEO Petrotech Intl, CEO Multitek Marketing & Services, CEO MF Batteries, has over 30 years of business management, consulting and training experience.
He has started and expanded several companies in Pakistan and the Middle East. His area of business expertise includes overall management, planning, coordination and marketing. He has in-depth understanding of the working of the private sector, government, donors and international development agencies by virtue of extensive working experience with these organizations.
He is a skilled and experienced trainer and facilitator with skills in training needs assessment, program design, material development, conducting / evaluating training, training of trainer and training methodology. He has well-developed knowledge and skills in the areas of entrepreneurship development, project formulations, enterprise development and income generation/micro enterprise development.
He is a Certified Human System Development consultant and a Certified Entrepreneurship Development consultant. He is professionally trained in Inland and Foreign Exchange Banking and his Academic qualifications include postgraduate studies in Economics.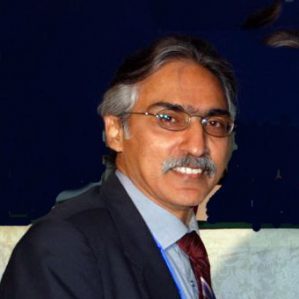 Rafiq Jaffer
Director EDAS
Mr.Rafiq Jaffer, Director, Institute of Social Sciences (established in 1978), and Director, EDAS, is a research, training, planning, management, monitoring and evaluation consultant and author in the field of human resource and organizational development.
He has conducted research, trainings, evaluations, and workshops with over 9000 staff of over 10 UN agencies, more than 20 multi-lateral and bi-lateral donors, over 20 government ministries and departments, more than 300 national and 50 international NGOs, in Pakistan, India, Afghanistan, Bangladesh, Sri Lanka, Nepal, Tajikistan, Vietnam, Thailand, and South Africa.
He has written 4 books and over 250 research and workshop reports, papers and training manuals, many of which have been published in Pakistan, USA, UK, Canada, Norway, and the Netherlands. He has trained hundreds of micro, small and medium level entrepreneurs in Pakistan.
He was actively involved in developing the curriculum and materials and delivering the Kamyab Karobar Micro-Entrepreneurship Program, which has been used to train hundreds of entrepreneurs in Lahore, Quetta and Peshawar, in partnership with National Incubation Center (formerly LUMS Centre for Entrepreneurship), Citi Group, British Asian Trust, Karandaaz, UKAID, and the government of Khyber Pakhtunkhwa.